Clear-Az-Glass Fencing is a leading pool fencing supplier in Perth, with a dedicated team of experts passionate about creating safe and stylish pool environments for families across Western Australia.
---
With an unwavering commitment to quality design and expert installation, we strive to provide outstanding service and exceptional products that exceed your expectations.
Experience the ultimate in pool safety and style with our bespoke glass pool fences.
GET A FREE QUOTE TODAY: 0410 704 741
Types of Pool Fencing
Frameless Glass Pool Fencing
Create an aesthetically pleasing frameless glass pool fence for your Perth home with Clear-Az-Glass Fencing.
At Clear-Az-Glass Fencing, we understand that a pool can complete the aesthetic features of a house and create a feeling of peace for those who live there!
Our team has over 35 years of experience working with glass and steel to create glass pool fences that make Perth homes look clean, crisp, and elegant. We'll work with you to ensure you seek an enclosure that offers high visibility and increased safety. Frameless glass pool fencing is an incredibly popular choice amongst Perth homes, as it retains the aesthetic of your pool area.
Premium Products: Quality Installations
We believe in supplying our customers with a premium product installed precisely and with superb communication.
All of our products are safety-graded to ensure the safety and well-being of your family and guests. We use 12mm toughened grade A safety glass, which, due to being rigorously and extensively tested, we can be sure is going to withstand weather and other external factors.
Be Confident in Clear-Az-Glass Fencing
Besides our experience, skill, and high-quality building materials, our customers can be assured that they are going to receive clear communication and the best customer service in the industry.
Clear-Az-Glass Fencing wasn't only built on a foundation of quality workmanship but also on a clear understanding of our customers and how best to communicate with them. To see how we can provide your home with quality frameless glass pool fencing, get in contact with us by clicking here or calling 0410 704 741
Semi-frameless Glass Pool Fencing
Safety in and around pool areas is vital to our work at Clear-Az-Glass.
Make sure you put your trust in the very best in the industry; your family and friends are worth it.
Under Perth regulations and laws, your pool area must be fenced by a barrier that meets the relatively strict safety guidelines outlined by our government.
Clear-Az-Glass fencing provides fencing solutions that protect your family without detracting from the aesthetic your pool provides your home. With our semi-frameless pool fencing, your Perth home can look as good as ever and ensure your pool area is safe and secure.
Get in contact with Clear-Az-Glass today and receive your free measure and quote. Our friendly team are ready and willing to work with you to attain the semi-framed glass fencing your Perth home deserves! Click here to get in contact or call us today on 0410 704 741
Aluminium & Steel Pool Fencing
Sturdy, safe tubular steel and aluminium pool fence or balustrading comes in a variety of colours, profiles, and designs to compliment any yard. Powder-coated to last a lifetime in the harsh elements.
Manufactured from aluminium or steel, tubular pool fencing comes in an assortment of styles and colours. This type of fencing is both attractive and safe and complies with Australian and local shire regulations. Tubular fencing is easily tailored to all situations.
See our full design chart, or we can manufacture to your specifications and site needs.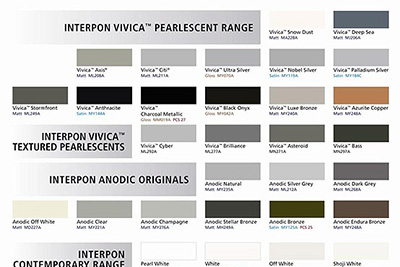 Huge Range of Colours
Premium-grade aluminium or steel tubing, which can be powder-coated in a huge range of colours (see powder coat colour chart)
Quality Pool Fencing at the Right Price!
The best thing about our services is that we'll go out of our way to provide you with a cost-effective solution for all your fencing needs.
Regardless of the design you have in mind, you can be sure that we'll deliver the best glass pool fencing that exceeds your expectations at a cost-effective price.
We service residential homes and commercial properties throughout the Metropolitan Region and its surrounding suburbs.
We can send a Clear-Az-Glass representative to your house or business for a free measure and quote! Get in contact with us today, and let's discuss how we can help you.
Pool Fencing is compliant with Australian Standards
At Clear-Az-Glass Fencing, we understand that pool safety should not compromise aesthetics.
We design and install glass fencing and glass balustrades that adhere to safety regulations and provide an unobstructed view of your pool. Every glass fence can be made to order; their elegant designs are sure to enhance the value of your property.
At Clear-Az-Glass, we opt to utilize 12 mm toughened grade A safety glass stamped with the AS/NZS stamp of compliance so that our customers know that they are receiving the best product the industry has to offer.
Our customer service consistently exceeds customer expectations and is a leader in the industry. Don't settle for a glass pool fencing company in Perth, WA, that will only provide you with a good price.
Clear-Az-Glass is dedicated to our customers, delivering information, service, and workmanship clearly and concisely; our glass isn't the only thing that is clear-az! GET A FREE QUOTE TODAY: 0410 704 741
Personalized Glass Fencing Installers
We understand that each project requires different evaluation, planning, and implementation.
Whether you need the installation of glass fencing around the pool or balustrading for the staircase, we work closely with you to deliver a solution to suit your budget and needs. Our products are built to align with strict safety requirements and enhance the look and value of your property.
Fittings for the panels are available in either stainless steel or aluminium. Choosing aluminium is more budget-friendly and can be powder coated in different colours. Regardless of what you are looking for, we can help you find a style that fits and complements your property.
Simply choose the style and fit you want, and we can provide you with a comprehensive quote. We make it easy for property owners to get professional installations without compromising on quality. We work with you throughout each step of the project from start to finish.
Our wealth of industry experience allows us to complete every project to high standards, making Clear-Az-Glass one of the premier glass fencing installers. Once installed, our solutions require minimal maintenance and increased property security. We stand behind our services and offer a full 5-year guarantee on our workmanship.
If you are looking to attain glass fencing solutions from one of the best glass fencing suppliers, get in contact with Clear-Az-Glass today.
---
We serve our wonderful customer's pool fencing needs right across Western Australia.
Talk to us today to see if we can visit your area. GET A FREE QUOTE TODAY: 0410 704 741