Here at Clear-Az-Glass Fencing we are proud to be one of the leading providers of high quality pool fencing and glass balustrades in the City Beach area.
Our experienced team is highly trained in every aspect of pool fencing and balustrade construction, which means that they are perfectly positioned to help you develop the perfect pool fencing solution for your property.
With a wide range of different products and services, we can work with you to develop a fence that fits with your budget and your existing landscape design. With our free measure and quote service, you can get a cost estimate without having to spend a cent.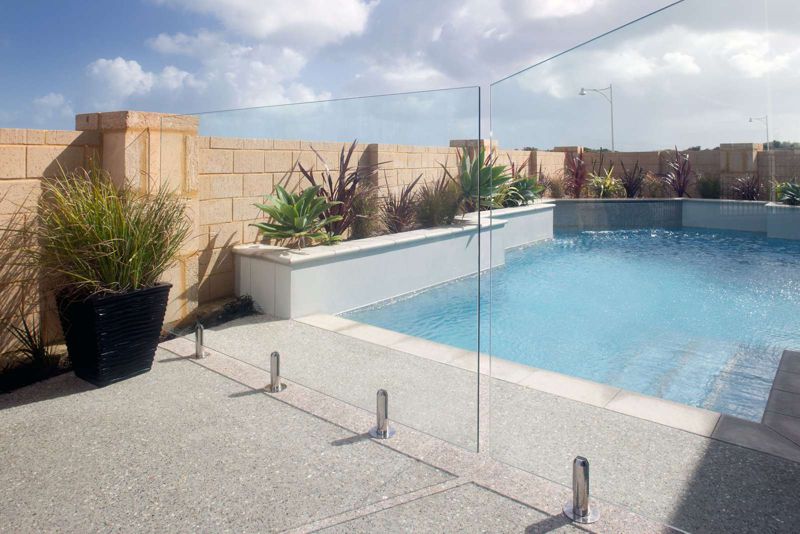 Our Services Are Varied
Clear-Az-Glass is one of the leading pool fencing companies in City Beach for a reason. We're proud to be able to provide a wide range of different fencing and barrier installation services, which means that we're almost sure to have something that you will be happy with.
Although we specialise in glass fencing solutions, we also offer a range of other pool and general fencing services. Some of our most popular services include:
Metal pool fencing – We understand that not everyone in City Beach has a lot of disposable money to work with, and that sometimes budget options are well accepted. We therefore offer a completely customisable tubular metal pool fencing service. Complying with the relevant WA regulations, our tubular fences can be powder coated with whatever colour you want.
DIY fencing kits – Even if you do want a glass pool fence, but still have a tight budget, we have options. One of the best ways to save money on a glass pool fence is to build it yourself. You can do this by using one of our DIY fencing kits, which comes with everything you will need to build a new fence that's compliant with all of the rules and regulations.
Glass fencing – Glass pool fencing is fast becoming one of the most popular options in WA. It offers stylish, modern look which is easy to maintain and which lasts for years. We offer a range of semi and fully frameless glass fencing options, allowing you to choose one which you like and which complements your landscape design.
Balustrades – We can also help you design and install both internal and external glass balustrades. Speak to our team to find out more about how and why you should build glass balustrades for your home.
Take Advantage Of Our Workmanship Warranty & Obligation Free Quote
Here at Clear-Az-Glass Fencing we are so confident in our ability to build top of the range fences in and around City Beach that we offer a complete 5 year workmanship warranty. We also offer an obligation free measure and quote service.
Get in touch with us today to find out more!