If you live in or around Cottesloe and are looking for a new glass pool fence of balustrade, then Clear-Az-Glass Fencing is here to help.
We're proud to be your one-stop shop for everything to do with pool fence design and construction, as well as balustrade installation and a range of other fencing services.
Our friendly team is highly professional and trained in all aspects of their trade, which means that they will be able to help you design and install the perfect fence or balustrade for your property – no matter what your budget is or what sort of fence you're after.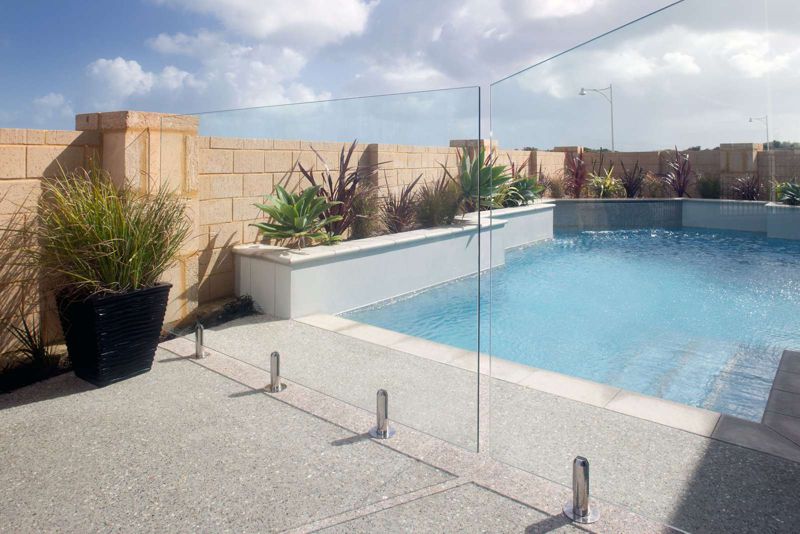 We Specialise In Glass Fencing
Our friendly Cottesloe fencing team specialises in a range of glass pool fencing and balustrade services, including design, installation and maintenance of any type of glass fence. Our most popular glass fence and barrier types include:
Frameless glass pool fencing – Our frameless glass pool fences are probably our most modern, stylish option, and they have been used by a variety of proud homeowners throughout the Cottesloe area.
Semi-frameless glass pool fencing – Our semi-frameless options include a range of different designs and styles, but all are composed of glass panels separated by and secured to some sort of upright. Semi-frameless styles are usually slightly cheaper than fully frameless fences, which makes them attractive to some people.
Balustrades – We also offer a range of internal and external glass balustrades. When designed and installed right, glass balustrades can make a great addition to any home, adding a stylish, modern touch.
However, We Also Offer A Range Of Other Services
Here at Clear-Az-Glass Fencing we aren't all about glass fencing. We also offer a wide range of other fencing services throughout the Cottesloe region. These include:
Tubular metal pool fencing – If you're looking for a more budget friendly, affordable fencing option than glass fencing, then you need to consider our tubular metal fencing. Although somewhat generic, our metal pool fences can be powder coated with whatever colour you want, and they can be adapted to fit in with your existing landscape design.
Aluminium slat fencing – We also offer a variety of different aluminium slat fencing styles in the Cottesloe area. Hard wearing and resistant to harsh climates and salty air, these wood-look fences are perfect for enclosing sections of your yard.
DIY kit design – If you're interested in saving a bit of money on your pool fence, then you might be interested in our DIY fencing kits. With a range of different fence types and styles available, you will be able to find the perfect kit for your yard.
Our Friendly Team Is Always Happy To Help!
Here at Clear-Az-Glass Fencing we make customer service a priority. This means that we will always do whatever we can to make sure that you're happy with our work. We can answer questions and help you decide what sort of fencing solution is right for your needs.
Get in contact with us today!