If you want to build a new glass pool fence or balustrade in Floreat, then you need to make sure that you're using a reputable, highly skilled supplier who has the skills and experience to do the job right the first time.
Here at Clear-Az-Glass Fencing, we believe that we fit that description, and our reputation agrees.
Our years of industry experience has led to us becoming one of Floreat's leading glass fence suppliers. We offer complete design, supply, installation and maintenance services, which means that we can help you with all of your glass fencing needs.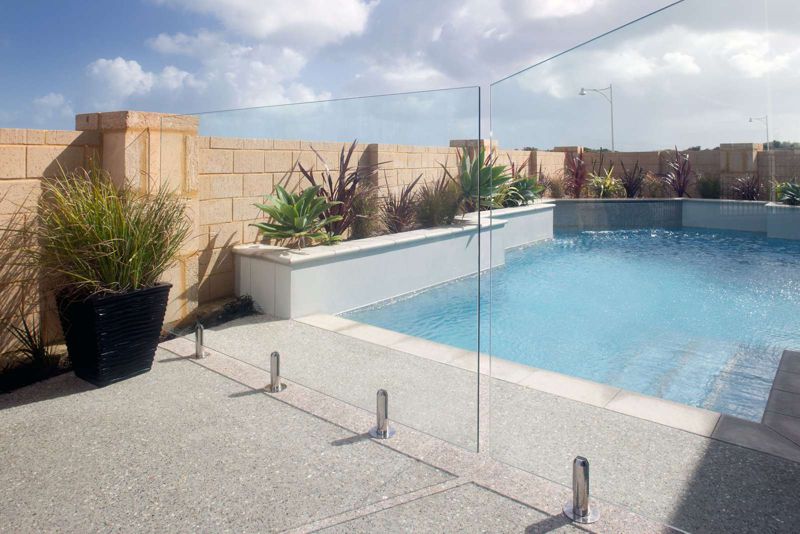 We Offer A Range Of Glass Fencing Services
If you're looking for a top quality glass fencing supplier who cares about their clients and who has a reputation to prove it, then you're in the right place. Clear-Az-Glass offers a range of glass fencing services in and around Floreat, including:
Internal glass balustrades – Our internal glass balustrades are becoming increasingly popular with homeowners who want to add a touch of style to their home. They can be used on staircases or to enclose upstairs areas, and they are very easy to clean and look after.
External glass balustrades – Our external glass balustrades are very similar to our internal ones, and they can be used on balconies and verandas. All of our balustrades are built using toughened glass that meets the necessary Australian Standards, which means that you can rest easy with the knowledge that your new balustrade will be strong and durable.
Frameless glass fencing – Our most popular pool fencing option is our frameless glass pool fencing. It offers complete visibility, and it can open your yard up to more light.
Semi-frameless glass fencing – Likewise, our semi-frameless glass pool fencing is a great choice for people who want the benefits of a glass pool fence, but who perhaps don't want to spend quite as much money.
We Ensure Our Glass Fences Are Top Of The Range
Every single glass fence we build in Floreat – whether it's a pool fence or a balustrade – is built using only the best quality materials and industry standards. At Clear-Az-Glass Fencing, we do the following to make sure that you're getting the best glass fence possible:
Nano glass protection – Our glass panels are protected by an extremely thin layer of a chemical nano substance (don't worry, it's completely harmless!) that makes them very resistant to scratching and weathering.
Top quality metal fittings – Our glass fences and balustrades are built using the best quality stainless steel or aluminium fittings, which means that they will stand up to the test of time. Poor quality fittings can corrode and weather, making your fence look ugly and worn.
Ask Our Team For More Information
If you'd like to find out more about our glass fencing services in or around Floreat, then get in touch with our friendly customer service team. They are completely approachable, and will always be happy to help you develop the perfect pool fencing solution for your home.
Get in contact with us today!