If you're looking for a professional glass pool fencing team in or around Kallaroo, then you're in the right place!
Here at Clear-Az-Glass Fencing, we have the skills, experience and know how to help you design and install the perfect fence for your property.
As a small, family owned business, we understand how important high quality customer service is. Our team of glass fencing contractors will always work closely with you to make sure that you end up with the fence of your dreams.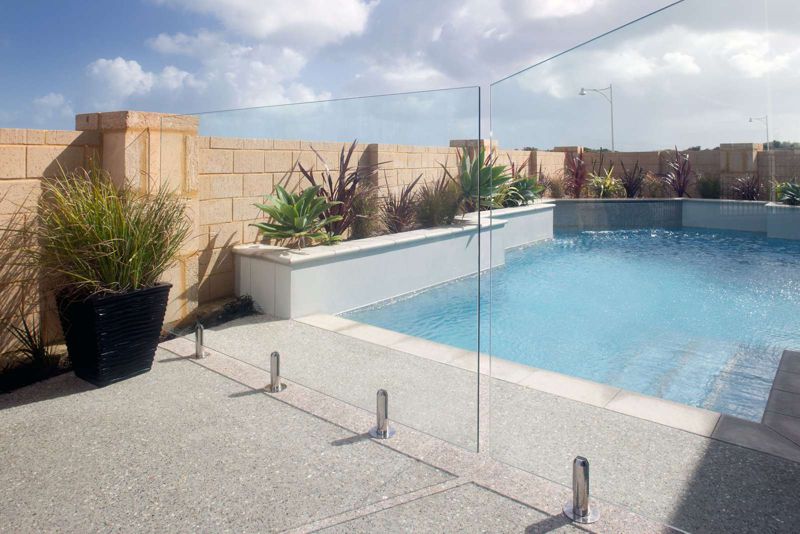 Our Kallaroo Team Has Been Carefully Chosen
At Clear-Az-Glass Fencing we pride ourselves on our ability to provide top of the range service on time, every time. Every single member of our Kallaroo glass fencing team has gone through a tough selection process to make sure that they are a good fit. Our selection process includes:
An in-depth analysis of an applicant's work history and experience.
A character analysis to make sure that an applicant will conform to our company values.
An assessment of an applicant's skills and industry knowledge.
As you can imagine, a strict recruitment process like this helps us maintain a high-quality team of friendly, knowledgeable glass fencing professionals.
What Sort Of Services Do We Offer In Kallaroo?
Finding a high quality glass fencing contractor in a suburb like Kallaroo can be difficult, but we've got you covered. We offer a range of glass pool fencing services, among others. Some of our most popular services include:
Glass pool fencing – Our primary service involves the design, supply and installation of top quality glass pool fencing. Our products include a range of frameless and semi-frameless glass fences, with both prefabricated and custom designed options available.
Tubular pool fencing – If you decide that glass pool fencing isn't right for your needs, we also offer a range of tubular metal fencing options. Our metal pool fences comply with the relevant safety regulations, and are usually seen as one of the most affordable options on the market.
Balustrades – At Clear-Az-Glass Fencing we are known for our market leading glass pool fences. However, we also offer other products and services, including balustrade supply and installation. We can help you design and construct both internal and external balustrades according to your needs.
Take Advantage Of Our Free Measure & Quote!
If you're not really sure what sort of pool fence or balustrade you want, then you should consider taking advantage of our obligation free measure and quote service. At no cost to you we will come to your home and discuss your new barrier – you've got nothing to lose!
Speak To Our Friendly Team Today
If you're thinking about building a new pool fence, balustrade or any other type of fence in Kallaroo, then get in touch with our friendly team of fencing professionals to see how we can help. Our customer service experts are highly skilled and have the ability to answer any questions you can throw at them.
Get in contact with us today!