At Clear-Az-Glass Fencing we are proud to be able to offer some of the highest quality, more reliable pool fencing and balustrade installation services in Mt Lawley.
Our services are varied and our team is highly skilled and versatile, which means that we will be able to work closely with you to develop the perfect fence for your needs.
We are proud to be known as one of the highest quality glass fencing contractors in the Mt Lawley area, but we also offer a wide range of other services. With years of industry experience, we pride ourselves on being able to deliver high quality work on time, every time – just ask our past clients!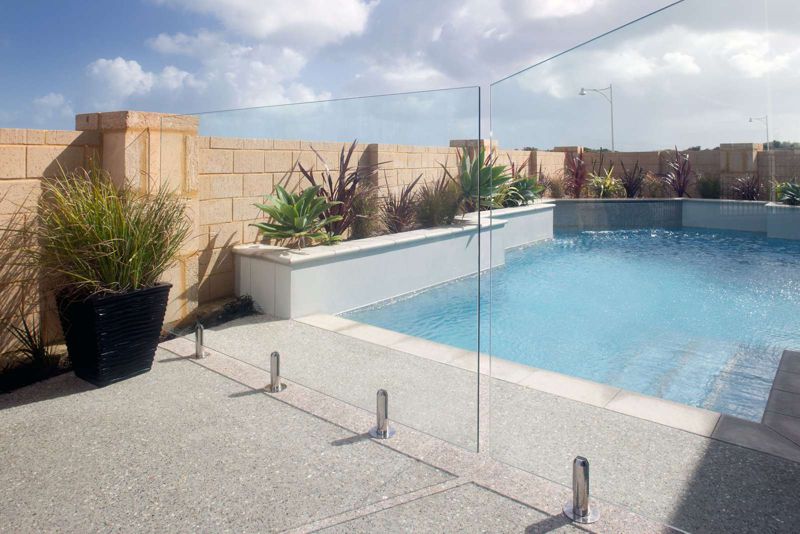 We Offer Complete Pool Fencing Solutions In Mt Lawley
However, we also offer a lot more than this. At Clear-Az-Glass Fencing we also provide DIY pool fencing kits and complete balustrade design and installation services. Ask us to find out if we can help you.
Some of our most popular services include:
Pool fence design and installation – Our highly skilled team includes everyone from designers to fence construction specialists, which means that they will be able to help you build the perfect pool fence for your property. Out pool fencing options include stylish glass fences and more affordable tubular metal fences. We also offer a range of customised services if you'd like to personalise your fence so that it matches your existing landscape design perfectly.
Balustrade construction – If you're looking for someone to design and build a new internal or external balustrade for your home, then you're in the right place. Our balustrades are stylish and modern, and will add a touch of class to your property.
Aluminium slat fencing – Our aluminium slat fencing is a great choice for internal fences on your Mt Lawley property. With a range of different wood look styles available, our slat fences are durable and hard wearing.
DIY fencing kits – If you're a bit of a handyman and want to save some money on your new pool fence, ask us about our DIY fencing kits. We will design and supply everything you need to put up a new pool fence. We can even provide the necessary documentation for council approval if you need us to.
We Pride Ourselves On Our Customer Service
As a small business in the modern world of big corporations and faceless voices, we have made our customer service a cornerstone of our Mt Lawley business. Every single one of our employees is trained in the importance of high quality customer service, which means that they will go out of their way to make sure that you're happy.
If you'd like to find out more about how we can help you develop the perfect fencing or barrier solutions, then you need to speak with one of our team members or pop into our office.
Get in contact with us today!