Choosing and installing the right pool fence for your Mullaloo home can be difficult, especially if you have a limited budget.
Here at Clear-Az-Glass Fencing, we understand how hard it can be to find a contractor who is both friendly and knowledgeable, which is why we've expanded our services to include most of Perth and its surrounding suburbs.
As a small, family owned business, our reputation means the world to us. Every single one of our employees understands this, and they work accordingly. If you decide to work with us, you will find us to be friendly, approachable, and willing to help you develop pool and other fencing and barrier solutions for your property.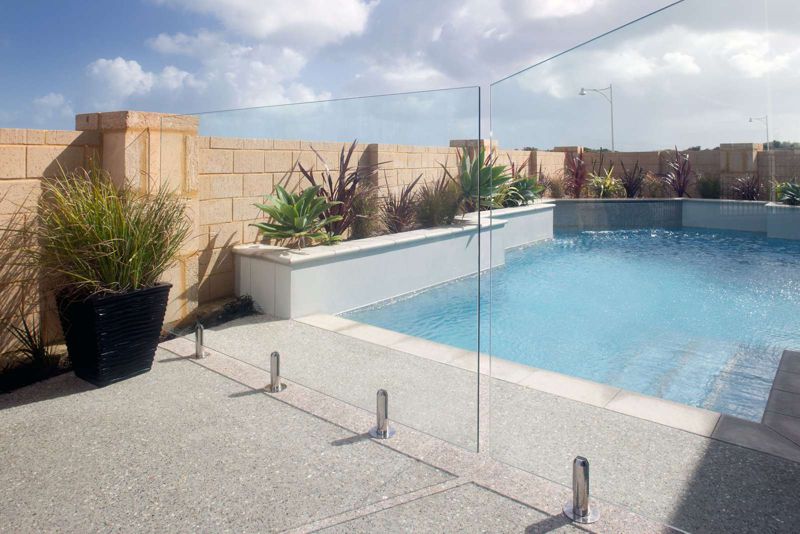 Why Should You Consider Using Us?
We believe that Clear-Az-Glass Fencing offers one of the most competitively priced, highest quality glass fencing services in the Mullaloo area. Some of the things which set us apart from our competition include:
Our willingness to work with you to develop the perfect solution. We don't deliver generic, boring glass fencing solutions. Instead, our team will always be happy to work closely with you to design and install a fence that is aesthetically appealing, that complies with all the necessary legal requirements and that you and your family will be able to enjoy for years to come.
Our commitment to affordable fencing. We don't believe that the average person should have to pay a small fortune for simple things like pool fencing or balustrades. We are therefore committed to bringing you the highest quality fencing materials and services at some of the most competitive prices in Mullaloo.
Our team's experience. The Clear-Az-Glass Fencing team has been carefully chosen for their skills, training and industry experience. This means that you can trust us to get the job done right the first time, every time.
As you can see, there are numerous things that we believe set us apart from the other glass pool fencing businesses in Mullaloo.
We Offer Complete Design, Installation & Maintenance Services
Designing and building a new pool fence or balustrade can be difficult and expensive if you're not sure what you're doing. Maintaining an existing fence can cut into your leisure time and leave you tired and boring.
Instead of doing these things yourself, let the Clear-Az-Glass Fencing team help. With years of industry experience and affordable prices, we offer complete design, installation and maintenance services in the Mullaloo region for:
Pool fencing, including frameless glass, semi-frameless glass and tubular metal fencing.
Balustrades, including internal and external balustrades.
Slat fencing using innovative new wood-look aluminium technology.
All our fences are built using the highest quality materials, and they all comply with the relevant Australian standards.
What Are You Waiting For?
If you'd like to chat about building a new pool fence, balustrade or wood-look slat fence in or around Mullaloo, then our team is here to help.
Get in contact with us today!