If you have a swimming pool, jacuzzi, hot tub or any other body of water on your Nedlands property, then you will need some sort of pool fence.
If you don't already have a pool fence, then Clear-Az-Glass Fencing can help you design and install the perfect fence for your property.
Pool fencing is a legal requirement throughout Australia, and is governed by a relatively strict set of laws that specify the necessary size, style and positioning of your pool fence. Luckily for you, our team is extremely familiar with these rules, which means that they will be able to help you design your dream fence, while making sure that it's legal and that you're not going to be faced with fines or other penalties from your local authorities.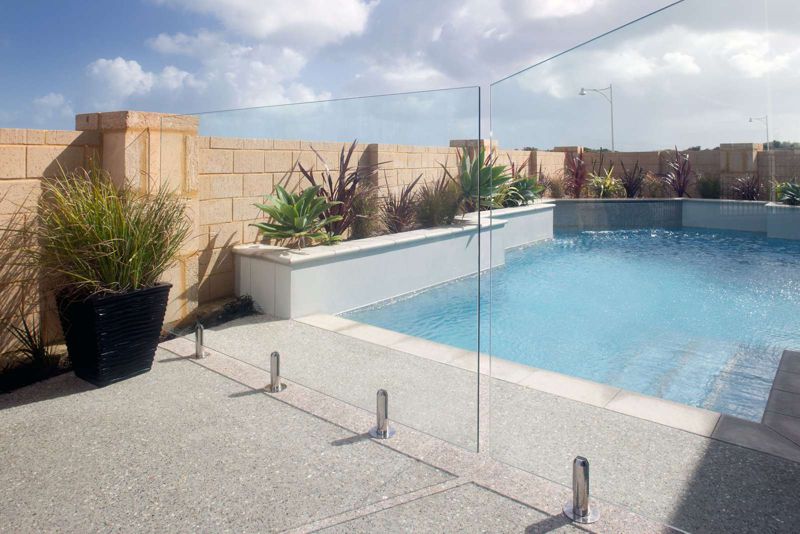 With Years Of Industry Experience, We're Your Local Pool Fencing Specialists
Clear-Az-Glass Fencing has years of experience in the glass fencing industry, which means that we can help you with pretty much anything to do with pool fencing, balustrade construction and other types of internal fencing.
Our team is comprised of a range of industry experts who are highly trained and who understand the important of putting the client first. This means that we're perfectly positioned to help you design, build and maintain your new pool fence.
Our reputation as one of the leading pool fencing teams in Nedlands speaks for itself. We've built this reputation through years of hard work and training, and we're proud to be able to bring this experience to the table for every single job we complete.
Take Advantage Of Our Workmanship Warranty
Here at Clear-Az-Glass Fencing we use only the highest quality materials, and we build every fence and barrier according to industry leading best practices. This means that we are happy to stand behind the workmanship and quality of every fence we build in Nedlands.
With this in mind, we're proud to offer a complete 5 years warranty on our workmanship. This means that if anything goes wrong due to our installation of your fence, we will fix or replace it. Speak to our team to find out more about our warranty and quality guarantee!
We Offer A Range Of Services
Our Nedlands team is highly trained and has the skills and experience to bring you a wide range of different pool fencing and barrier installation services. These include:
Glass pool fencing – Our glass pool fencing service includes a range of frameless and semi-frameless options, which means that you will be able to find something that suits your needs.
Glass balustrades – Internal and external glass balustrades are becoming popular throughout Nedlands, and we can help you design and install one that's perfect for your property.
Tubular metal pool fences – If glass fencing is a little out of your budget range, we're also happy to be able to offer a cheaper metal option. Speak to our team to find out if this option is right for your needs.
Get In Touch
Our friendly customer service team is only a phone call away, so don't hesitate to reach out to us with any questions or queries that you might have. Ask us about our Nedlands obligation free measure and quote service.
Get in contact today!