Clear-Az-Glass Fencing is proud to be your local fencing expert in and around North Beach.
With years of industry experience and a super friendly team, we have the ability and professional know-how to develop the perfect fencing and barrier solutions for you and your property.
Specialising in glass pool fencing and balustrades, we ensure that every single job we complete is finished according to industry best practices and made to last. This is particularly important in a suburb like North Beach, where salty ocean air corrodes and damages poor quality building materials.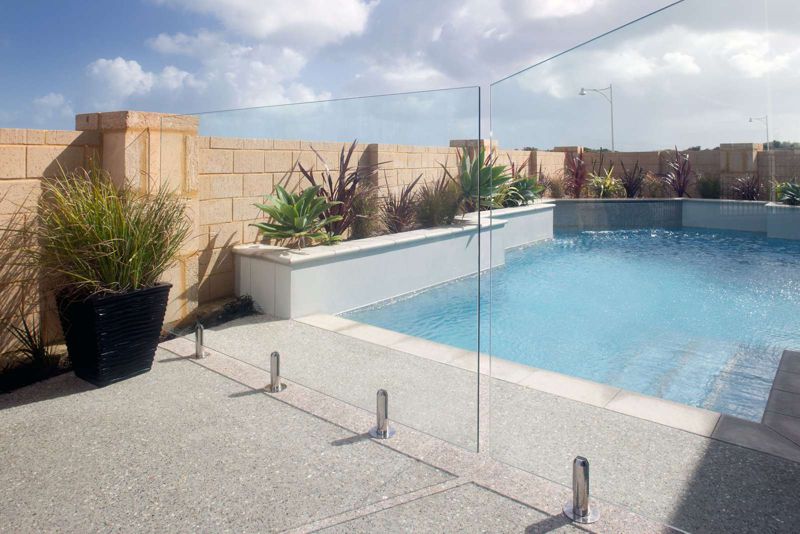 We Won't Ever Use Substandard Materials
High quality building materials are important for more than just long-term durability and wear-resistance. Most building materials – including glass – are governed by Australian Standards that specify exactly how strong they need to be and how they need to be made.
Every single fencing material that we use complies with the relevant Australian Standards, which means that you can rest easy with the knowledge that your fence will be built well, and will look great for years into the future.
Clear-Az-Glass Is Your Local Glass Fencing Team
With years of industry experience and a team of highly skilled fencing professionals, we're here to help. As your local fencing business in and around North Beach, Clear-Az-Glass is friendly, approachable and will treat you like a real person – unlike many of the world's larger businesses.
No job is too big or too small for us, and we're always willing to answer your questions or discuss your problems. When you work with us, you will find our team members friendly and approachable. If you have any concerns or queries about their work, then you just need to speak with them. They will always do their best to help, no matter how difficult your problem might be to solve.
Our North Beach Services Are Varied
At Clear-Az-Glass Fencing we are proud to offer a range of different services in and around North Beach. Some of our most popular services include:
Tubular metal pool fencing – With the ability to design and construct custom metal pool fences according to your needs, we're proud to offer an extremely affordable option for people on a tight budget. Our tubular metal fences can be powder coated with any colour you want, which makes them a great choice for people who want some sort of personalised fence.
Slatted aluminium fencing – Our innovative new aluminium slat fencing is growing in popularity almost daily. With a range of different wood-look options available and great durability, these fences are a great choice for North Beach homeowners.
Glass fencing – We also offer a range of glass pool fencing and glass balustrade design and construction services. Glass is fast becoming one of the most modern and stylish fencing options, which means that it's a great choice for your new pool fence.
Give Our Friendly Customer Service Team A Call
We're only every a phone call or email away, and we're always happy to answer any questions you might have in relation to building a new fence on your North Beach property.
Get in contact with us today!