Glass pool fencing is becoming increasingly popular throughout Ocean Reef and other Perth suburbs and indeed, throughout Australia in general.
However, the rise in popularity of glass fencing has resulted in more dodgy, unskilled operators claiming to have both experience and the necessary skills to build top quality barriers.
It's never a good idea to use a contractor who can't prove that they have the skills needed to build a glass pool fence. Fencing is difficult, and if it's done wrong it may not comply with Australia's strict legal specifications. If you're looking for a top of the range pool fencing team with extremely competitive prices, then the team at Clear-Az-Glass Fencing is here to help!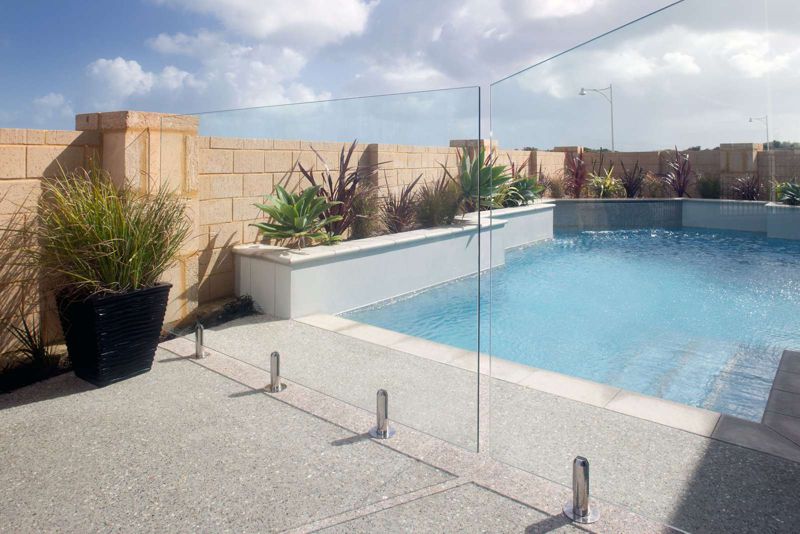 We Offer A Range Of Services In The Ocean Reef Area
Here at Clear-Az-Glass Fencing we are proud to offer a number of top of the range fencing and barrier installation services in Ocean Reef. Our services include, but are by no means limited to, the design, installation and maintenance of pool fences, balustrades and aluminium slat fencing.
A few of our most popular products are listed below:
Glass Pool Fencing – Our glass pool fencing service is arguably our most popular throughout Perth and the Ocean Reef area. We offer a wide range of out of the box and custom glass pool fencing solutions. We stock both frameless and semi-frameless glass fencing styles, which means that you will be able to find something to suit both your budget and your home!
Tubular Pool Fencing – Our tubular metal pool fencing is also popular among low income families who perhaps can't afford glass and other expensive fencing styles. Complying with the relevant Australian Standards and pool fencing regulations, our tubular fences are built to last and can be customised to meet your needs.
Aluminium Slat Fencing – If you're looking for something a little less boring, but which is still low maintenance, then you should definitely consider our aluminium slat fencing. Here at Clear-Az-Glass Fencing we are proud to be one of Ocean Reef's leading suppliers of wood-look aluminium fencing.
We Also Provide DIY Kits
If you're on a tight budget, then you might be interested in our wide range of DIY pool fencing options. We can design and supply any style of pool fencing according to your needs and wants, and our experienced team will make sure that it complies with Australian law. We can even provide any documents you might need for shire applications if you need us to!
Speak To Us To Find Out More!
As a small family owned business, we understand that customer service is essential. This means that we are only ever a phone call away, especially if you want to ask a few questions or get a feel for our business before you order your new fence.
Don't ever hesitate to give us a call or email, no matter how stupid your questions or concerns may seem. Get in contact with us today!