Glass fencing is attractive, stylish and low maintenance.
Although it has only recently become popular, it has fast grown to become one of the most widespread fencing styles in Scarborough. Here at Clear-Az-Glass Fencing we are your local supplier of glass fencing and balustrades, regardless of your exact needs.
We offer a wide range of services in and around Scarborough, and every single one of our team members is highly trained and good at what they do. They understand the importance of doing a top quality job on time, every time, and they are all well versed in both safety and customer service.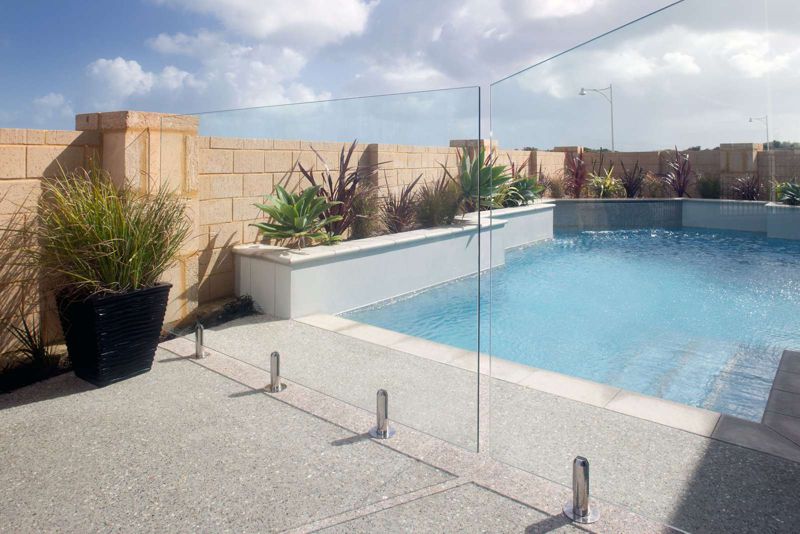 This means that you will always enjoy working with our friendly team. We can complete any job fast and efficiently without compromising the safety or high quality finish of your new fence.
We Offer A Range Of Glass Fencing Services
At Clear-Az-Glass Fencing we specialise in pool fencing and balustrade construction in and around Scarborough. Our glass fencing services include a range of things, including:
Customised glass fencing – With a range of both frameless and semi-frameless glass fencing options, our friendly team of professional has the ability to help you design the perfect fence for your backyard, no matter what your needs are.
DIY kit supply – We also realise that a lot of people don't have a lot of money to spare, and will try and save some wherever they can. If you fit in this category, then speak to our team about our DIY glass pool fencing kits. We will help you design the perfect fence for your property, and can supply everything you need to build it. We can even provide the necessary documentation for council or local government approval.
Glass nano coating – Pure glass is susceptible to scratching and weathering, which means that it's necessary to protect it somehow. At Clear-Az-Glass Fencing we do this by immersing each glass panel in a special solution so that it's coated in an extremely tough, hard wearing nano coating. This coating is invisible and doesn't affect the appearance or style of the glass at all, but it will significantly improve your fence's durability.
We Also Offer Other Fencing Services
Along with our glass fencing and balustrade installation services, we're also proud to offer the following in Scarborough:
Aluminium slat fencing – If you're looking for a stylish, hard wearing fencing material, but you don't want to use glass, then you should consider our aluminium slat fencing options. With a range of different wood-look finishes, these fences can be customised to fit your needs.
Glass fencing hardware supply – If you're trying to source hardware and fittings for your new glass pool fence, then we can help. With aluminium and stainless steel options available, we promise that we'll have something that you'll love!
Metal pool fencing – Finally, Clear-Az-Glass Fencing also offers a budget tubular metal pool fencing option, which is perfect for people on a tight budget.
Speak To Us To Find Out More!
If you'd like to find out more about any of our services or how we can help you build your dream fence or barrier, then our customer service team is only a phone call away.
Get in contact with us today!