As one of Sorrento's leading pool fence suppliers and installation experts, Clear-Az-Glass Fencing has you covered.
Our team has the ability to take your ideas and turn them into the fence of your dreams, even if you're not exactly sure what you want.
Combine this ability for innovation with our competitive prices, years of industry experience and versatility to complete any job, and you can see why our team has developed such a great reputation.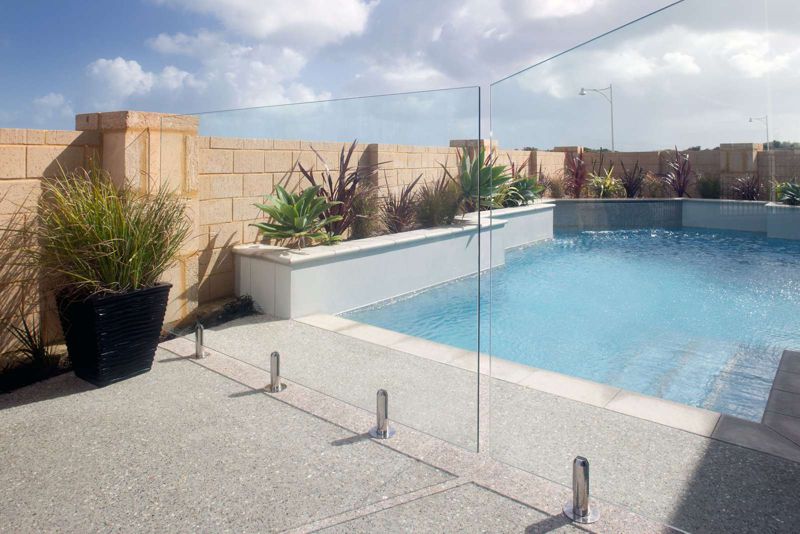 We Use Only The Best Materials Available
Although we're proud to be able to offer very competitive prices on all of our fencing services, we will never use substandard materials. This means that every single fence or barrier we build in or around Sorrento – including our glass pool fencing, balustrades, slat fencing and tubular metal pool fencing – is extremely hard wearing and durable.
This is extremely important when you consider both Australia's harsh climate and Sorrento's geographical location. Western Australia experiences extremes of temperature and rainfall, with very hot, dry temperatures in the summer months and a wet, cold climate in the winter. These climatic extremes can rapidly destroy poor quality fencing materials, which makes our choice of top of the range products even more important. Sorrento homes are also susceptible to salt damage, which can make low-grade metals corrode and become weak in a matter of years.
Every Single One Of Our Fences Complies With Australian Laws
Both pool and glass fencing in Australia is governed by a range of health and safety regulations to reduce the risk of death or serious injury. Every single one of our fences and barriers complies with these laws, which means that you can rest easy when you use our services.
Sorrento pool fences have to meet a strict set of technical criteria. They must be constructed a certain distance from other fences, gardens and other garden elements. They also must be a certain height, with small gaps and secure gates. The Clear-Az-Glass Fencing team has an in-depth knowledge of the legalities of pool fence construction, which means that they will be able to help you design and build the perfect fence for your needs.
When glass is used as a building material – including for fencing or balustrade construction – it has to meet certain Australian standards regarding thickness and strength. Every single glass product that we supply meets these standards, which means that our Sorrento fences will be tough and durable.
We're Always Happy To Help
If you're looking for a new pool fence, a balustrade or any other sort of fence in or around Sorrento, then Clear-Az-Glass Fencing can help. Our friendly customer service team is always happy to answer any questions you have, and out obligation free measure and quote lets you do your research without making any financial commitment. Don't hesitate to reach out to us via phone or email – we're always available to help!
Get in contact with us today to find out more!