Finding a high quality pool fencing contractor in South Perth can be difficult, especially if you're not really sure what sort of fence you want.
Luckily for you, Clear-Az-Glass Fencing is here to help. Our team of experts can help you design and install the perfect swimming pool fence for your property.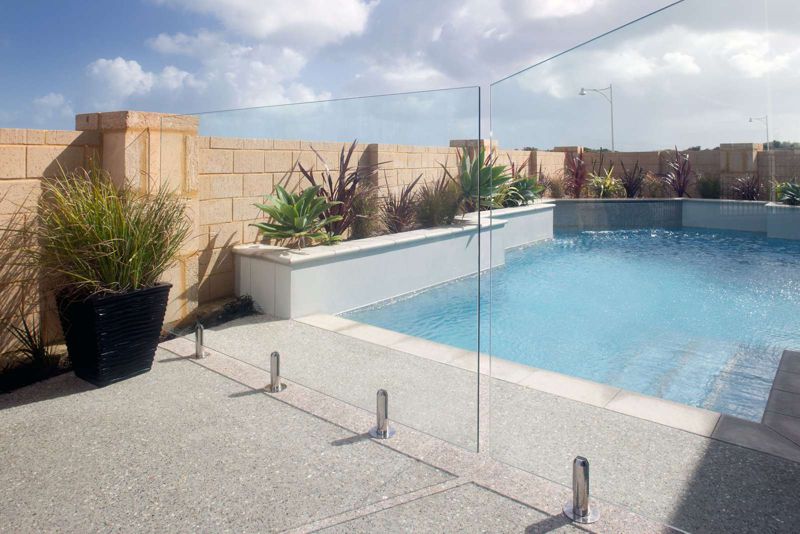 Our Fences All Comply With The Relevant Laws
There are a number of rules and regulations surrounding pool fences and fencing materials in South Perth and throughout Australia. These include:
Australian Standards – All building materials used in Australia must comply with the relevant Australian Standards to make sure that they're strong and durable enough. This includes things like glass panels used in glass pool fencing or balustrades.
Pool fencing regulations – Western Australia has strict pool fencing regulations that have to be followed, otherwise you risk a fine or other penalty. These regulations control things like the size, shape and position of pool fences, which means that you have to be careful to make sure that you've got everything right.
Every single fence supplied or built by Clear-Az-Glass Fencing will comply with the relevant regulations. This means that you can rest easy with the knowledge that you won't have any problems from your local council or other authorities in South Perth.
We Offer A Wide Range Of Fencing & Barrier Services In South Perth
Here at Clear-Az-Glass Fencing, we are proud to be able to offer some of the highest quality, most versatile pool fencing and barrier services in South Perth and throughout the greater Perth region. Some of our most popular services include:
Glass pool fence construction – Our South Perth glass pool fence installation service includes design, supply and installation of your new fence. We offer a range of different frameless and semi-frameless glass fencing options, which means that you will be able to find something to add a stylish, modern touch to your home.
Glass balustrade installation – We also offer a range of glass balustrade design and installation services. We specialise in both internal and external balustrade construction, and we can supply the right materials and expertise to create the perfect balustrade for your home.
Tubular pool fencing – If you're on a tight budget for your pool fence, you should consider our tubular aluminium or stainless steel option. It's much more affordable than glass pool fences, but it's still designed to stand up to the test of time.
Wood-look slat fencing – Our wood-look aluminium slat fencing is becoming increasingly popular throughout South Perth. It looks great and is extremely hard wearing, making it perfect for Australia's tough climates.
Let Use Help You!
Get in touch with our friendly team to see how we can help you develop the perfect fencing or barrier solutions for your property. Take advantage of our obligation free measure and quote, and make sure that you're familiar with all your options before making a decision.
Get in contact with us today!