Designing and constructing your own pool fence can be difficult, especially when you have to take WA's strict pool fence regulations into account.
All swimming pool fences and barriers inTrigg and throughout Australia are governed by a complex set of rules that specify their position, their size and what sort of materials they can be made out of.
Luckily for you, Clear-Az-Glass Fencing is here to bring you a pool fencing solution that meets your budget, that suits your home and that you and your family can enjoy for years into the future.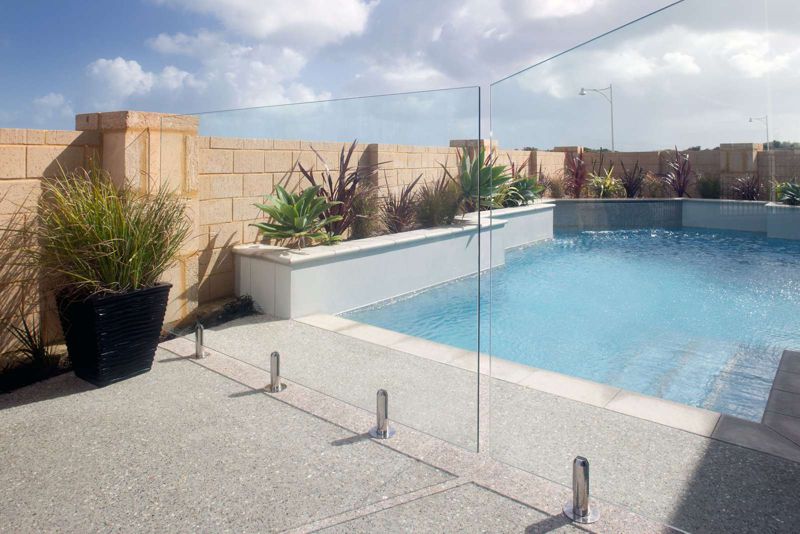 We Understand The Importance Of Meeting Relevant Government Regulations
Here at Clear-Az-Glass Fencing we are well versed in the necessary WA government rules that you need to follow for your pool fence. We can help you design the perfect Trigg pool fence that both meets your needs and conforms to these regulations.
At the same time, we can provide you with any paperwork and documentation you need for council approvals. If you decide to purchase one of our DIY pool fencing kits, we can still provide documentation and advice to make sure that it meets WA regulations.
It's important to use an experienced pool fencing team who understands the relevant rules, otherwise you might find yourself breaking them unknowingly. If you do, you could be penalised with significant fines or other punishments.
We Offer A Range Of Services
The Clear-Az-Glass pool fencing services are among the most competitive in Trigg. We use only the highest quality materials, we build everything according to industry best practices and our prices are extremely competitive. Some of our most popular services include:
Glass pool fencing – Our glass pool fencing service includes both frameless and semi-frameless options, which means that you can rest easy with the knowledge that we will be able to develop a fencing solution that's perfect for you and your family.
DIY fencing kits – We also offer a range of different types of pool fencing in simply DIY kits. All out DIY fences conform to WA pool fencing regulations, and they all come with complete documentation to help you install them.
Glass balustrades – Glass fencing and barrier installation is our speciality, which is why we're proud to offer a range of glass balustrade design and construction. We can work with you to put together the perfect internal or external balustrade for your home.
These are just a few of the Clear-Az-Glass Fencing services on offer in the Trigg area. Explore our website to find out more about exactly what we do and who we are.
Our Friendly Team Is Second To None
As a small, family owned business, we understand just how important high quality customer service is. Every single member of our team is friendly and always happy to help, no matter what sort of problems you have. We're only ever a phone call or email away if you have any questions about glass fencing or any of the other services that we proudly offer in and around Trigg.
Get in contact with us today!