If you're looking for a small, friendly glass fencing supplier in Wembley who is focused on customer service and delivering high quality work, then you're in the right place.
At Clear-Az-Glass Fencing, you're our priority. We will do everything in our power to make sure that you end up with the new fence of your dreams.
With decades of industry experience and a skill set that rivals even the best of our competitors, the Clear-Az-Glass team has the professional knowledge and the attitude to get your job finished to a high standard on-time, every time.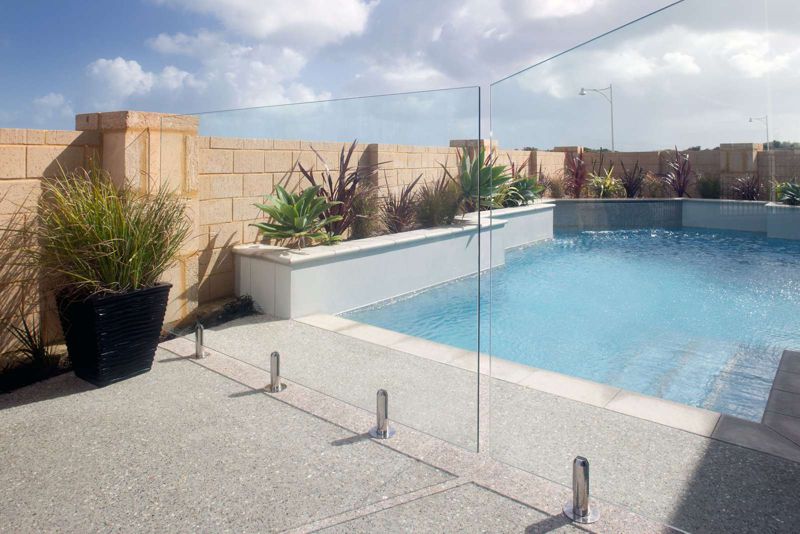 We're So Confident In Our Work That We Offer A Complete Guarantee!
We understand just how important it is to deliver high quality work and to build customer confidence. We're extremely confident in the workmanship of every single member of our team, and we are therefore proud to offer a complete 5 year workmanship guarantee on every fence we install.
This should help you rest easy with the knowledge that we're going to be doing our best to install your fence properly. Even if we don't, we will fix any problems with our workmanship for the next 5 years!
Our Reputation Speaks For Itself
There are a lot of unskilled fencing contractors out there who claim to have 'experience' and 'training', but who are really just looking for a quick way to make money. Their work is often sub standard, and it's really not worth using them.
Our prices are extremely competitive, and we have a great reputation that speaks for itself. If you'd like to get a new pool fence that will be built properly and that will last the test of time, then Clear-Az-Glass Fencing is your local Wembley contractor!
Ask Us About Our Services
We offer a range of pool fencing and barrier services in and around Wembley. A few of our most popular include:
Frameless glass pool fencing – Although it may seem expensive at first, our frameless glass pool fencing is a great choice due to its long lifespan and low maintenance requirements. Glass fences are extremely attractive and stylish, and can add a modern, classy touch to your property.
Semi-frameless glass pool fencing – If fully frameless glass fences aren't your thing, then you should look at our fully frameless options. With a range of different colour choices and styles available, we can help you choose the perfect fence to enclose your swimming pool.
Tubular metal pool fences – If you're looking for a quick, low cost pool fence that meets Wembley's tough pool fencing laws, then our tubular metal fences could be a good choice. They come in both stainless steel and aluminium, and are long lasting and easy to install.
Get In Touch!
If you'd like more information about the type of fencing and barrier installation services that Clear-Az-Glass offers in Wembley, then our friendly team is only a phone call or email away.
Get in touch with us today!